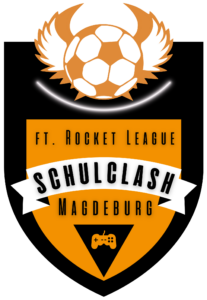 ANMELDUNG FÜR ZUSCHAUER ZUM OFFLINE-FINALE
Offline Finale: 20.11.2022 15:00 Uhr

Computerspiele machen einsam? Nicht mit uns! Im Rocket League Schulclash Magdeburg treffen Teams aus Schüler:innen Sachsen-Anhalts aufeinander und messen sich in einer Online-Vorrunde und einem Offline-Turnier. Um mitzumachen braucht ihr: 3 Spieler:innen ab dem Alter von 13 Jahren, 1 volljähriger Ansprechpartner:innen (zum Beispiel ein Elternteil oder eine Lehrkraft), gamingtaugliche Technik, einen Teamnamen, der eure Gegner:innen vor Ehrfurcht erstarren lässt und jede Menge Motivation, mit Autos Fußball zu spielen. Dann einfach auf "Anmeldung" klicken und schon seid ihr beim ersten Rocket League Schulclash Magdeburg dabei. Wir freuen uns auf euch.

Die digitale Spielwelt ist vielseitig, unterhaltsam, komplex und lehrreich, birgt aber auch ihre Risiken. Wichtig ist es daher, die Kinder und Jugendlichen zur Reflexion anzuregen und sie in ihrer Eigenverantwortung weiter zu stärken. Eine wirksame Begleitung und Unterstützung kindlicher und jugendlicher Gamer:innen durch die pädagogischen Fachkräfte ist spannend aber auch herausfordernd, denn oftmals stimmen die Wünsche beider Gruppen nicht ganz überein. Rocket League 'Schulclash Magdeburg' bietet beiden Seiten ein spannendes und gleichzeitig lehrreiches Erlebnis, an dem sie gemeinsam wachsen können.

Oberbürgermeisterin Simone Borris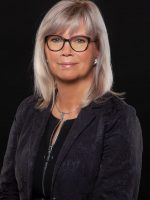 (14) GENERAL DISCLAIMERS

(a) TO THE FULLEST EXTENT ALLOWED BY APPLICABLE LAW, THE SERVICES AND ANY ACCOMPANYING DOCUMENTATION AND MATERIAL ARE BEING PROVIDED TO YOU "AS IS" WITHOUT WARRANTY OF ANY KIND WHATSOEVER. WITHOUT LIMITING THE INTENDED GENERALITY OF THE PRECEDING SENTENCE, NEITHER PSYONIX, NOR ITS LICENSORS OR SUPPLIERS, WARRANTS THAT THE SERVICES OR ANY PORTION THEREOF (i) WILL BE UNINTERRUPTED, SECURE OR ERROR FREE, OR THAT DEFECTS WILL BE CORRECTED; (ii) IS COMPATIBLE WITH ANY SOFTWARE, INCLUDING WITHOUT LIMITATION INTERNET BROWSER SOFTWARE; (iii) IS FREE OF INFECTION BY VIRUSES, WORMS, TROJAN HORSES OR ANYTHING ELSE MANIFESTING CONTAMINATING OR DESTRUCTIVE PROPERTIES; OR (iv) IS FREE OF DEFAMATORY, DEROGATORY OR ADULT-ORIENTED MATERIAL, OR MATERIAL THAT SOME INDIVIDUALS MAY DEEM OFFENSIVE OR OBJECTIONABLE. TO THE FULLEST EXTENT ALLOWED BY LAW, PSYONIX DISCLAIMS ALL REPRESENTATIONS, TERMS, WARRANTIES, WHETHER EXPRESS OR IMPLIED, INCLUDING BUT NOT LIMITED TO ANY AND ALL IMPLIED WARRANTIES OF MERCHANTABILITY OR FITNESS FOR A PARTICULAR PURPOSE OR USE.

(b) NEITHER PSYONIX, NOR ITS LICENSORS OR SUPPLIERS, IS RESPONSIBLE FOR THE CONDUCT, WHETHER ONLINE OR OFFLINE, OF ANY USER OF THE SERVICES. UNDER NO CIRCUMSTANCES WILL PSYONIX OR ITS LICENSORS OR SUPPLIERS BE RESPONSIBLE FOR ANY LOSS OR DAMAGE RESULTING FROM YOUR USE OF THE SERVICES, ANY USER-GENERATED CONTENT POSTED ON THE SERVICES, OR TRANSMITTED TO ANOTHER USER, OR ANY TRANSACTIONS BETWEEN OR AMONG YOU AND OTHER USERS, WHETHER ONLINE OR OFFLINE.

(c) THE SERVICES ARE CONTROLLED AND PROVIDED BY PSYONIX FROM ITS FACILITIES IN THE UNITED STATES OF AMERICA. TO THE EXTENT PERMISSIBLE BY APPLICABLE LOCAL LAW AND EXCEPT AS EXPRESSLY SET FORTH IN THESE TERMS, PSYONIX MAKES NO REPRESENTATION THAT THE SERVICES ARE APPROPRIATE OR AVAILABLE FOR USE IN OTHER LOCATIONS.
(d) BECAUSE SOME JURISDICTIONS PROHIBIT THE EXCLUSION OR LIMITATION OF LIABILITY FOR CONSEQUENTIAL OR INCIDENTAL DAMAGES, THE ABOVE LIMITATIONS MAY NOT APPLY TO YOU TO THE EXTENT THAT SUCH EXCLUSIONS OR LIMITATIONS ARE NOT PERMITTED UNDER LOCAL LAW.